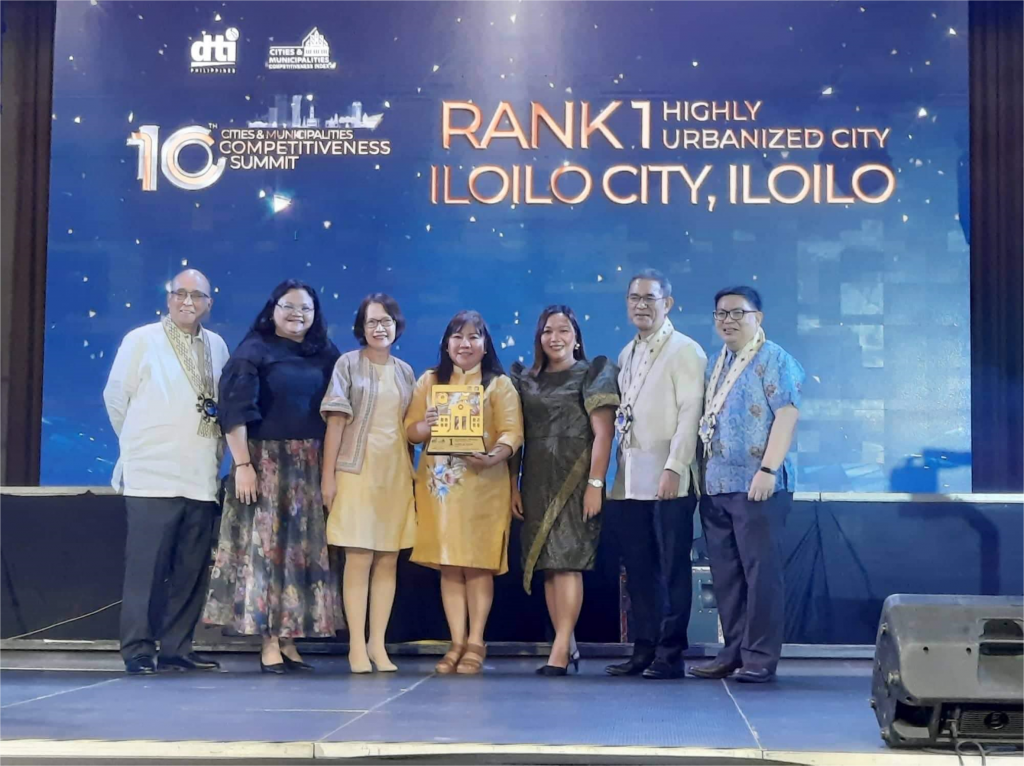 Five local government units from Region 6 were hailed as winners and were conferred with awards on the recently concluded 10th Cities and Municipalities Competitiveness Summit and Awarding Ceremony of the Department of Trade and Industry (DTI) held at the Philippine International Convention Center in Pasay City on 20 October 2022.
The Cities and Municipalities Competitiveness Index (CMCI) is an annual ranking of Philippine cities and municipalities developed by the National Competitiveness Council through the Regional Competitiveness Committees (RCCs) with the assistance of the United States Agency for International Development.
Under the Highly Urbanized Cities (HUC) Category, Iloilo City ranked first – Most Improved HUC and Most Competitive in Government Efficiency; and ranked third – Most Competitive in Resiliency, while Bacolod City came in third as the Most Competitive in Innovation.
On the 1st-2nd Class Municipalities Category, the Municipality of Lambunao, Iloilo ranked third as Most Competitive in Innovation, while the Municipality of Leganes, Iloilo also bagged the third place as Most Competitive in Infrastructure under the 3rd-4th Class Municipalities category.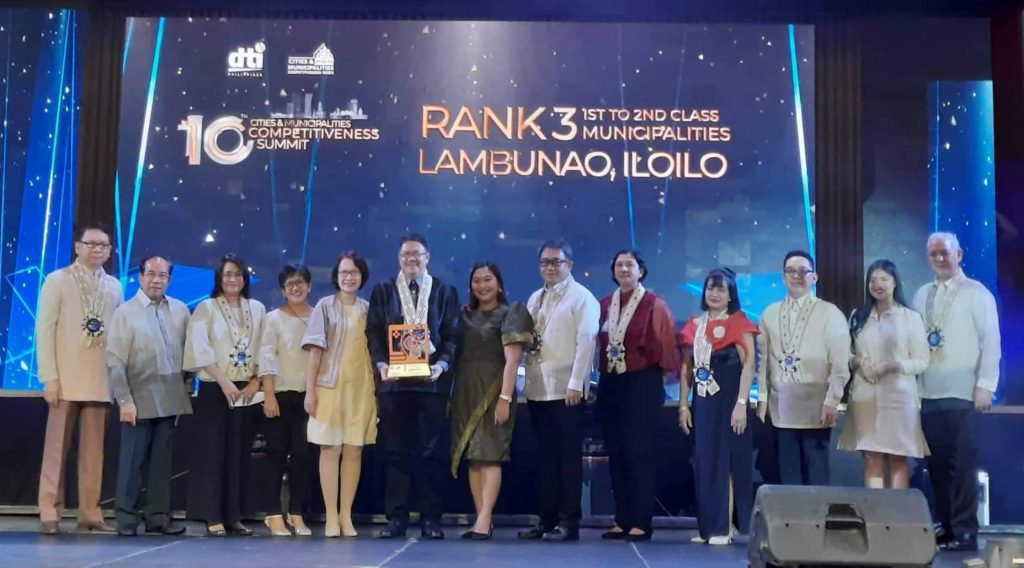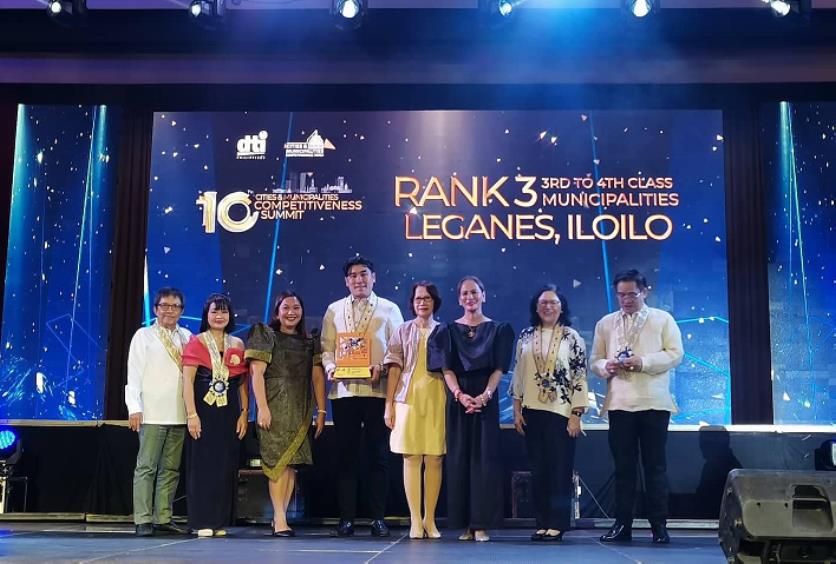 The Municipality of San Lorenzo, Guimaras also emerged victorious under the 5th-6th Class Municipalities Category and hailed as the Overall Most Competitive LGU and ranked second as Most Competitive in Innovation.
DTI Region 6 OIC-Regional Director Ermelinda Pollentes praised the LGUs for their outstanding performance, commitment, and efforts to raise their competitiveness scores for this year's Summit.
"Our local government units have been our active partners in the ease of doing business and their operations are essential as we work to continually improve our nation's competitiveness. We are now moving towards e-governance and we are working hand in hand to achieve this goal. Getting the coveted CMCI awards was not an easy route for our participating LGUs but this year our LGUs from Region 6 emerged victorious. We at the DTI Region 6 hope that the recognition will also inspire other LGUs to improve and emulate the winners' best practices in digitizing their operations and increasing their competitiveness ranking," Pollentes said.
The CMCI is one of the DTI Competitiveness Bureau's Programs which enjoins LGUs to gather and submit data that serves as basis for their scores and ranks. Since 2012, the CMCI Program culminates with a Summit, where the most competitive cities and municipalities are recognized.
Policymakers and local chief executives can develop concrete plans and programs to strengthen their competitiveness and promote local communities as viable investment destinations for new and existing investors using the insights provided by the CMCI Data Analytics Platform.
The complete list of the CMCI awardees can be accessed through the CMCI Facebook page. ♦
Date of Release: 24 October 2022