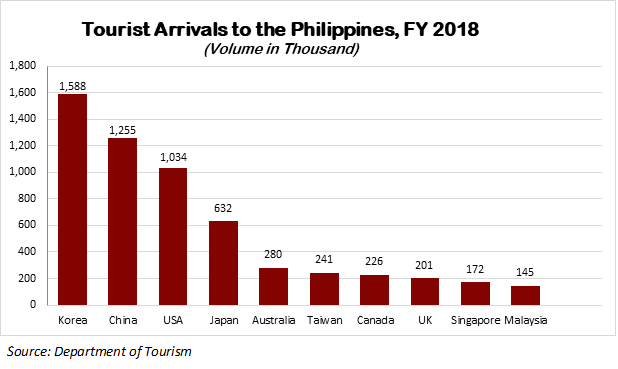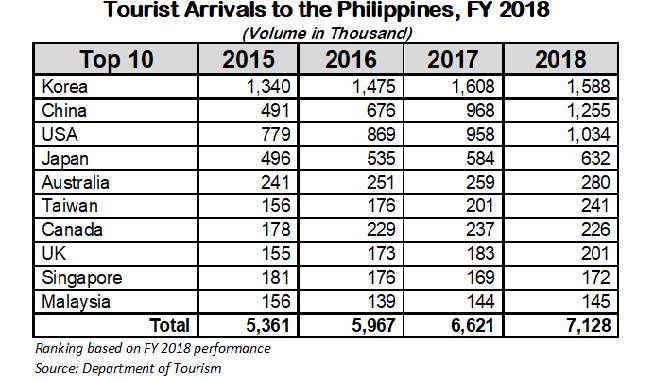 International tourist arrivals to the Philippines rose by 7.7% to 7.1 million visitors in 2018 compared to its level last year.
South Korea remained the country's top tourism market with 22.3% share to the total PH tourist arrivals in 2018, with 1,587,959 visitors. China was second with 1,255,258 visitors in the country, followed by the US with 1,034,396, Japan with 631,801 and Australia with 279,821.
The highest number of tourist arrivals in 2018 was recorded in January at 732,506 visitors, while the lowest was in September at 512,240 visitors.