The Department of Trade and Industry (DTI)-Region 2 in partnership with the DTI-Competitiveness Bureau (CB) conducted an orientation on the Domestic Bidder's (DoBid) Certificate of Preference Program and Buy Local Campaign via Zoom on 17 August 2021. This was the first orientation conducted among other regions as DTI-CB pushed forward in doing regional roadshows.
The Domestic Bidder's Certificate of Preference is a document acquired from DTI through the CB issued to local growers, producers and manufacturers, which is used during government bids and grants holders with a 15% edge against foreign bidders.
DTI Regional Director (RD) Leah Pulido Ocampo underscored DoBid Certification as supplementary to the objectives of the agency's Buy Local movement as it increases the potential of local businesses in dominating government contracts.
"One way to help local businesses in this time is to look at the government as the single biggest buyer of products and services. In other words, we have to look into how local businesses can effectively participate in government procurement in order to give them a substantial share of government resources," she remarked.

Moreover, DTI-CB Director Lilian G. Salonga presented the bureau's programs and services, and provided a rundown of other interventions related to the competitiveness and innovation of industries, and micro, small and medium enterprises (MSMEs).
Cindy Falcutila, DoBid Program Officer, tackled the issuance of the DoBid Certificate of Preference and its legal basis, the profile of the current certifications, and how domestic preference can be applied during bid evaluations. The documentary requirements and processes in securing a DoBid Certificate of Preference were also discussed by Luther Samuya of DTI-CB.
On the other hand, Michael Paggabao, Assistant Division Chief of SME Development Division shared the Buy Local Initiative of DTI-R2 which has institutionalized the prioritization of local MSME products and services in government procurement through a set-aside scheme of at least 10% of their total procurement value. He also mentioned government policy interventions in enabling business opportunities and the activities of DTI-R2 that has led to the strengthening of the Buy Local campaign.

In her closing message, DTI Quirino Provincial Director Ma. Sofia Narag gave a recap of the activity and highlighted the initiatives of DTI and various government agencies geared towards the recovery of MSMEs amidst the pandemic.
Meanwhile, DTI-R2 and DTI-CB hope that through this activity, more MSMEs will apply for DoBid Certificate of Preference to get a hold of domestic advantage during government bidding.
This activity was attended by a total of 184 participants from all over Cagayan Valley composed of top government officials and their procuring officers, SUCs and MSMEs.
For more information, visit the Negosyo Center Cagayan Valley Facebook page.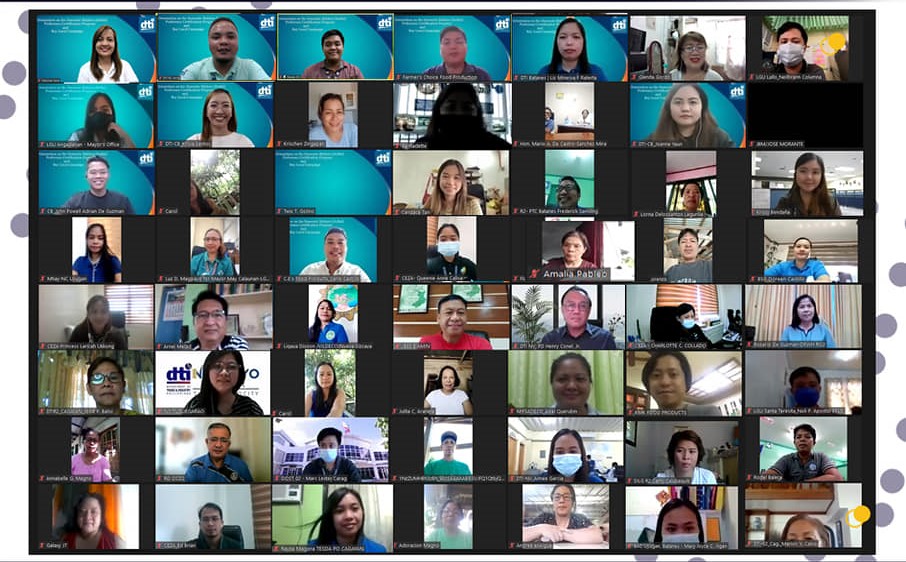 ♦ Date of Release: 19 August 2021