GET TO KNOW DTI- REGION 10
---
DTI-10 or DTI-Northern Mindanao is composed of two cities—Cagayan de Oro City and Iligan City; and five provinces—Camiguin, Misamis Oriental, Lanao del Norte, Bukidnon and Misamis Occidental.
Growth and investment opportunities in the region thrive in agriculture, food processing, tourism, service-related industries, trade infrastructure services, and industrial, environmental, and ecological support facilities. The economy of Northern Mindanao is the largest regional economy in the island of Mindanao.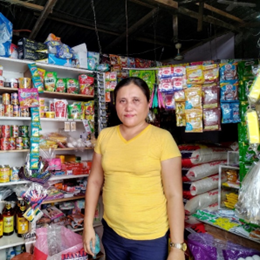 Grace Anobling worked in a local photo studio in Iligan City for ten years. While still employed, she started a personal microlending business as her second job. "Kay ug sweldo lang ang saligan dili mapasaigo jud (If I only relied on my salary, it will not be enough)." Grace said.
Read more.
Rural life can sometimes be droning especially to farmers who have been engaged in the same farming practices over the years. Innovation might have been introduced but close to nothing has succeeded because of backwardness, disinterest, capital and poor access to development programs. Despite treacherous tests, Linabo Agrarian Reform Cooperative
Read more.
Unknown to everybody's eyes, the hinterlands of Bukidnon own the after-sought sweet coffee. In early 1980s, Philippines recognized Bukidnon as coffee province due to a world class coffee bean – sought after a premium price. This glory formerly held is yet to be regained. In History Coffee as primary source
Read more.