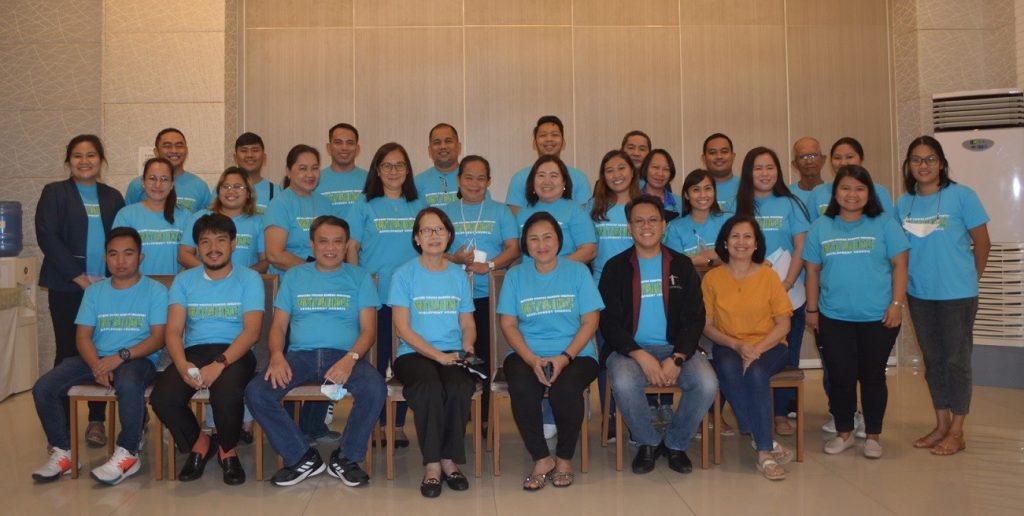 ILOILO CITY – The bamboo industry remains a priority industry cluster for the Department of Trade and Industry (DTI) Region 6 as the Western Visayas Bamboo Industry Development Council (WVBIDC) revisited and reviewed the accomplishments relative to the bamboo strategic roadmap during the Regional Bamboo Industry Assessment and Strategic Planning held on Oct. 4-5, 2022 at the Diversion 21 Hotel, Iloilo City.
The 2-day activity covered strategic planning sessions, assessment of accomplishments, determining relevant strategies in the next period and preparing the region's 2023-2025 action plan of the bamboo industry clusters.
The activity became an avenue to present the initiatives of the WVBIDC as the body tasked with providing the overall policy and program directions for bamboo and coordinating the activities of government bodies and partners in response to the Bamboo Roadmap.
Plans for 2023-2025 in support of the bamboo industry were presented by representatives from each province in Region 6.
As of September 30, 2022, DTI Region 6 reported that the initiatives of the bamboo industry cluster resulted to domestic sales of bamboo products of approximately PhP7.1M and has expanded the plantation of various bamboo species by 1,320 hectares as reported by DENR.
DTI R6 has already provided four shared service facilities for engineered bamboo in the region to the University of Antique, University of the Philippines in the Visayas, Central Philippines State University and the Municipality of Dumalag in Capiz.
DTI Region 6 OIC-RD and WVBIDC Chairperson Ermelinda Pollentes encouraged the members of the WVBIDC to work together as she emphasized that the development of the bamboo industry depends on the cooperation of each member of the council, local government units, the academe, national government agencies and the private sector.
All of the plans and strategies during the workshops were geared toward the development of engineered bamboo products for the construction industry; development of furniture, furnishings and handicrafts for the domestic market; increase of domestic sales of bamboo products; propagation giant bamboos to be used as raw materials for the processed bamboo products; and to expand plantation of other bamboo species.
OIC-RD Pollentes hopes that through convergence and collaboration, the body will come up with a relevant, updated, recalibrated and inclusive plan to further develop the bamboo industry in the region with the immense potential to be the next bamboo capital of the country. ♦
Date of Release: 6 October 2022