BIDA Solusyon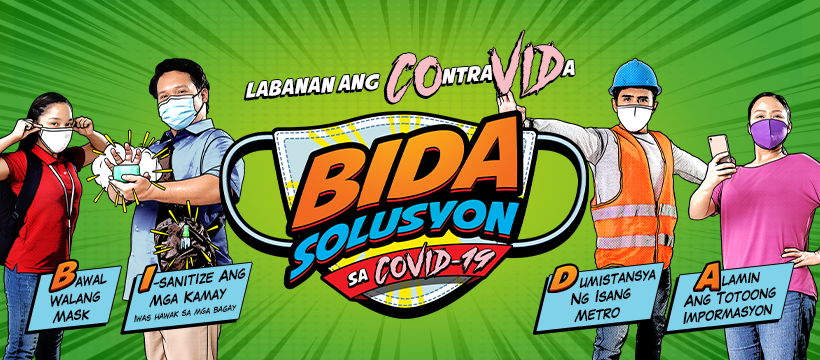 In keeping with the whole-of-government, whole-of-society, and whole-of-system approach, the BIDA Solusyon sa COVID-19 project aims to encourage the Filipino people to take an active role in the fight against the pandemic. The BIDA Solusyon sa COVID-19 Campaign will encourage change in behavior and mindset among the target audience as the nation goes into post-quarantine and adopt a new normal.
The campaign promotes the active role of individuals in the fight against COVID-19 by practicing the following behaviors simplified into 4 letters: B-I-D-A.
For more information, visit BIDA Solusyon Facebook page.
See more COVID-19 materials at the Visual Resources page.