COVID-19 RESOURCES
Check if your establishment is allowed to operate per latest government guidelines.
Read emerging stories and important announcements about COVID-19.
Find answers to the questions that DTI get asked the most by consumers and businesses during the COVID-19 crisis.
Get the latest issuances and guidelines from DTI and other pertinent agencies.
Read emerging stories and important announcements about COVID-19.
Be safe and informed with this compendium of MSME Tech Tools, Frequently Asked Questions, Directory, and other IEC materials.
---
Laging Handa PH (COVID-19 PH) is the government's crisis communications center. An initiative of the Presidential Communications Operations Office, Laging Handa PH delivers real-time updates on disasters, calamities, and other emergencies in the country. This serves as an integrator of all information related to the country's current emergencies, and an aggregator of the citizen's concerns, for the government's immediate attention.
---
StaySafe.ph is a community-driven contact tracing, health condition reporting, and social distancing system. With StaySafe.ph, site visitors can contribute to the fight against COVID-19 by reporting the health conditions of their respective family members without disclosing sensitive information.
IATF requires all government establishments and enjoins all private establishments to use Staysafe to have real time health info on persons entering establishments.
How Stay Safe works | Download for Android
---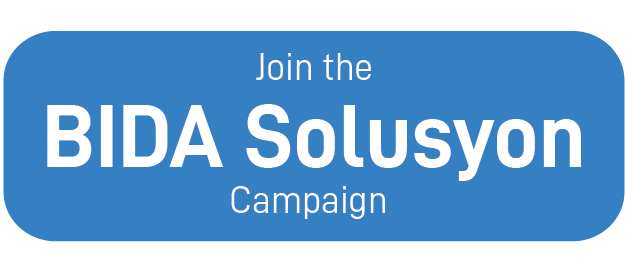 We believe in a strong and cohesive information campaign against the COVID-19 pandemic that continuously affects us in many ways. The "BIDA Solusyon sa COVID-19" aims to encourage the Filipino people to take an active role in the fight against our common enemy: COVID-19 (the "COntraVIDa"). Maging maalam sa mga wastong impormasyon ukol sa COVID-19! Let's #BIDASolusyon to COVID-19!
---
This website contains all the issued resolutions of the Inter-Agency Task Force (IATF) on Emerging Infectious Diseases and provides linkage to the different sites of the 34-member national agencies of the IATF body. We hope that this page will be an effective tool and reference to all with regard to the affairs of the IATF.
---
The Safety Seal Certification is a voluntary certification scheme that affirms that an establishment is compliant with the minimum public health standards set by the government and uses or integrates its contact tracing with StaySafe.ph.
---
Empower PH acts as a matchmaking platform among manufacturers, suppliers, buyers, and beneficiaries who seek to produce or acquire Protective Wear. The platform is not a direct procurement site. Rather, it is a place for businesses and individuals to post, find, and connect with others who can be of service. Visit the platform through this link.
---
---
Reach us through our COVID-19 Hotlines (Viber/SMS only):
DTI Officer of the Day: COVID Rapid Response Team
0926.612.6728
DTI Command Center
0956.091.6570