The late Dr. Bernardo Beloy, owner of the widely renowned Beloy Eyex and Optical Clinic established in the 70's, is one of the pioneer optometrists in Abra. He envisioned a quality yet affordable optometric care for Abreños without discriminating anyone regardless of culture and social status. He was known for being approachable, humble, and compassionate especially for the poor who needed his service. His vision and passion became an inspiration to his granddaughter, Dr. Joeneth Beloy Semanero-Javier, 17 years later after he passed. In honor of Dr. Beloy's legacy, Dr. Semanero together with her husband Mr. Arnel V. Javier, Jr. established the Saint Francis Vision Care Center in 2017 to serve the Abreños with the latest and best optometric practice.
While Dr. Joeneth focused on her practice, Arnel took charge of the business aspect of the clinic. Having no formal background in business management since he is a Human Resource Specialist by profession, he was at first shooting in the dark in running the business.
Upon receiving an invitation to undergo the Kapatid Mentor Me (KMME) Program, Arnel eagerly attended all the modules and completed the program in 2018. Through KMME, Arnel learned how to manage the clinic's finances and invest them in more machines and instruments to improve their current services and add more procedures in their clinical protocols for Dr. Joeneth to have a more wholistic overview of every patient's eye health. With the help of the modules provided at the KMME Program of DTI-Abra, the clinic's services and income significantly improved. Mr. and Dr. Javier is very glad that through the blessings they are receiving through the clinic, they are able to save up for their dreams and help generate employment for more Abreños.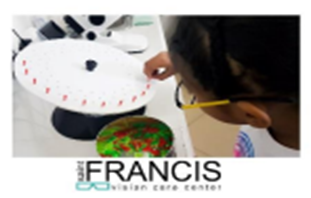 ♦
Date of Release: 3 November 2022