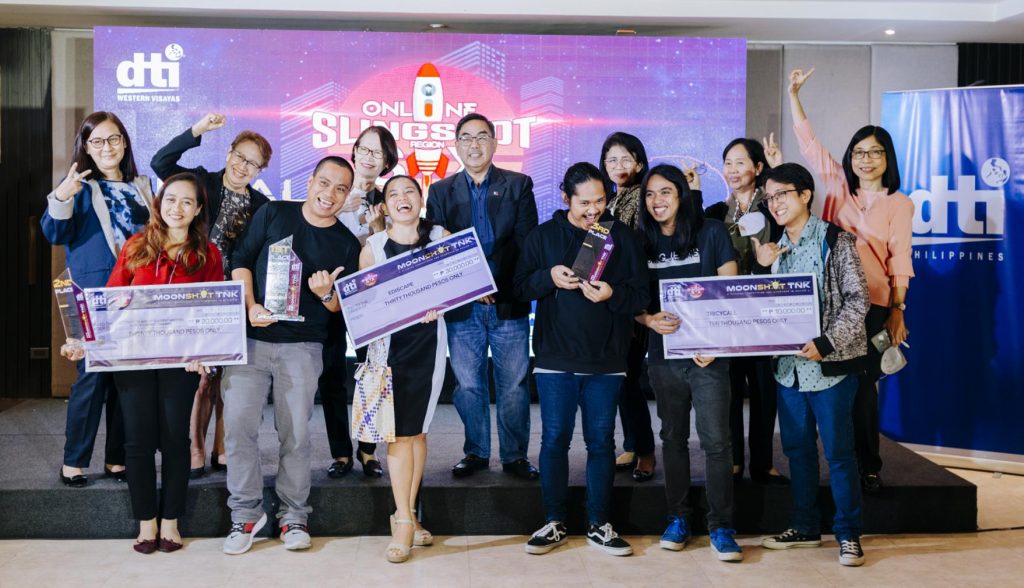 ILOILO CITY- Three local startups from Region 6 were hailed as winners of the Department of Trade and Industry's Moonshot TNK: Sustaining MSMEs through Trabaho, Negosyo, at Konsyumer (TNK) Innovative Solutions Pitching Competition on 19 October 2022 at the Zuri Hotel in Iloilo City as one of the highlights of the Online Slingshot for Region 6 (OSR6).
The Moonshot TNK pitching competition for startups has been a significant technology and innovation program of DTI Region 6.
It was recalled that DTI Region 6 in collaboration with the Philippine Trade and Investment Center-Silicon Valley and the Philippine Consulate General in San Francisco organized a pitching competition for startups.
The collaboration aimed at exploring mentorships, networking and B2B matching opportunities for the Philippine Region 6 startups.
The pitching competition, which is centered on this year's theme Moonshot TNK Sustains MSMEs through Trabaho, Negosyo at Konsyumer Innovative Solutions, aims to support local startups and help them advance their technological and creative solutions for the improvement of Western Visayas in the four challenged sectors – health, poverty, education, and the environment.
One startup each from the provinces of Antique and Guimaras, four from Negros Occidental, and three from the Province of Iloilo participated in this year's pitching competition.
Those qualified to join are startups that are on the minimum viable product stage or prototyping/pilot stage. If it already exists, it must be less than two years old.
The competition is open to individuals or groups with two or four members 18 years old and above and must be Filipino citizens.
All nine startup entries were assessed by the DTI Region 6 management on September 12, 2022 and passed three layers of screenings by the TNK screening committee composed of industry leaders, private sector representatives, and DTI officials.
TricyCALL from the Province of Negros Occidental, the startup behind a tricycle-hailing app that offers a convenient way to get to one's destination with cashless payment options, won third place.
Automation & Intelligent Machine (AIM) Education and Training, also from Negros Occidental, came in second place. AIM Education and Training empowers schools to foster collaborative yet unique thinking to further drive technological education and innovation through their unique and customized products and services.
Finally, Ediscape from the Province of Iloilo was hailed as the champion of the 2022 Moonshot TNK Pitching Competition. Through Ediscape's farm development and agri-business consultancy, they were able to transform farm practices by applying science based knowledge into advanced smart farming technologies.
The winners were given cash and non-cash incentives to include mentoring, capacity building trainings and investment opportunities. They will also receive incubation hub trainings with Kwadra Technology and Business Incubator.
DTI OIC-ARD Felisa Judith Degala thanked DTI's partners in the government, academe, and consultants in the private sector for preparing entrepreneurs for the road, and the road for the entrepreneurs. She assures that DTI will continue to assist them to adapt to the current ecosystem where science, technology, and innovation are the cornerstones; an ecosystem that provides for fast flow of talent, information and resources needed for their growth.
DTI is one of the lead agencies in implementing Republic Act No. 11337 or the Innovative Startup Act that aims to strengthen, promote and develop an innovation and entrepreneurial ecosystem in the country. ♦
Date of Release: 21 October 2022